If you are planning to start a business in Malaysia, having a great business plan is the only thing that guarantees you success. A business plan is a review of the investment that you plan to undertake to move your business to the next level. The document may be used to attract investors. This article looks at tips to use when drafting a business plan.
A business plan communicates your vision and tells the public what you intend to do, how you will do it and the benchmarks that can be used to check the progress. Thus, a business plan is a good tool that can be used to support your vision. It shows that you have thought about your idea and the path to follow to grow your business.
A good business plan should provide a clear roadmap for the company. It should help to communicate your vision and details on what one should do to grow the business. It gives the business direction and the structure it should anchor itself on. The plan provides a clear roadmap the business should follow.
What Should One Consider When Writing A Business Plan?
Avoid Fluff
As you draft your business plan, it is important that you try to be as concise as possible. The plan should not contain too much fluff or filler words. Very few investors will have the time to read a long business plan that is not straight to the point.
Be Realistic
As you draft a business plan for your business, you must strive to be honest. It should consider the challenges and opportunities. A strong idea should be left to stand on its own merits.
Demonstrate That You Are Conservative
It is true that all business plan writers will indicate in their plans that they are conservative even when they are not. You need to move away from such rhetoric and demonstrate that you are truly conservative by using appropriate examples in the projections and approach.
Make use of Visuals
Visuals are eye catching, which is why you should make use of charts, graphs and images to make your ideas look real. If you want to use the business plan to attract investors, charts, graphs and flow chats must be used.
Remain Creative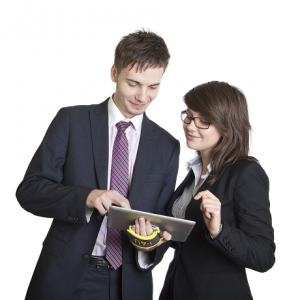 Ensure that your plan has creative elements that can grab the attention of the investors. You are at liberty to use templates but you need to ensure that what you finally come up with is unique and is based on your business aspirations and goals.
Once the plan is drafted, you need to take some time so that you can look at the plan and critically evaluate it. At this stage, you may need to work with your mentors, colleagues and business partner and ask them to point holes in the document that needs to be filled. Consider including their input to improve the document.
Once your plan has been approved by your mentors and colleagues, the next thing you need to do is to ensure that you implement it according to your framework. If you drafted it for investors, you need to present it to them so that they can evaluate it. Ensure that you understand it and be prepared to defend it.
Learn more at: http://www.geconsult.asia