Almost every one now has a mobile phone, and fortunately there are now a lot of opportunities to earn just by using the mobile cellular phone, like Tone Excel.
Tone Excel offers mobile user the chance to earn extra income and give the users some financial freedom to buy not only what they need, but also what they want. Let's face it, the price for everything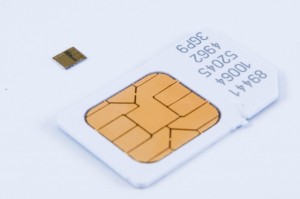 now is significantly increasing, so a little side income is truly a welcome idea.  And what would be better? To pay and make someone else richer or to be paid and get yourself richer?  It's definitely the latter! Tone Excel biz provides that for you just with a sim card. This sim card is not only for earning, but it also has a good signal strength powered with Celcom Line.
You can get your sim card from a sponsor, and that sponsor will even help you register into the program so that you can also start with the Tone Excel program.
Once you are already in the program, you can start inviting everyone you know, like your siblings, friends, and colleagues. And it won't even be a Multiple Level Marketing, because what will happen is that when they would top up, you will earn a commission as the sponsor, and the same thing will happen if they sponsor somebody.  When sponsoring, the first thing to do is of course, help them get a
sim card and register them using SMS method. The step by step process can be accessed by from their website. And if you are having a hard time promoting and finding someone to sponsor, you can always have a website to promote it, which is free with your Tone Excel account. All you have to do is request a page that you can work on, and even your sponsored member can request for one.
What is good about this is that even if your sponsored one is not from Malaysia, he or she can still join, just make sure that he/she has a passport and a bank account in Malaysia. Tone Excel is also very convenient. You can always top-up anywhere in Malaysia, and you do not need any laptops or computer, or internet, because you can still operate with only SMS. With Tone Excel, you just need to
top up the minimum of RM 20 every month, and in case you fail to reach this, the top up commission for that month will not be given to you, but only for that month. So you can always exert more effort the month after.

The fast track bonus will be given if you sponsor someone, but it will be given depending on the time of the month that you sponsored someone, if it is from the 1st to 15th of the month, you can claim it by the end of the month and if it is from 16th to 30th of the month, you can claim it by the 11th of the next month. Tone Excel can really help you earn some money without compromising the sake of others. With this, you can have some reserved money for emergency spending.